The Luxury Network African Art Series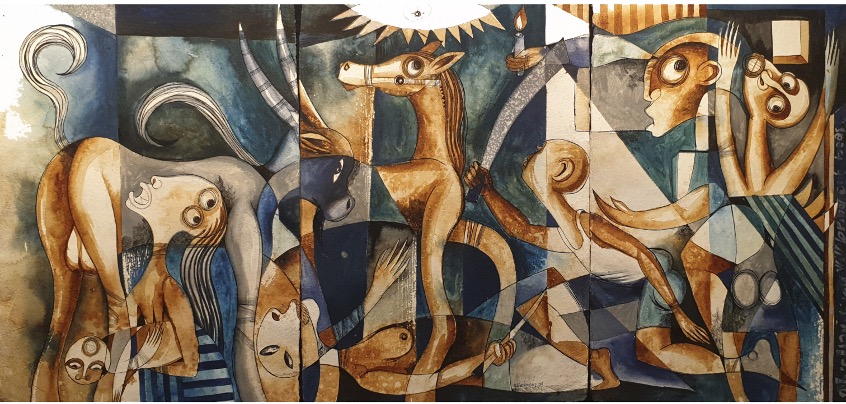 7TH OCTOBER 2021 | Private Viewing
8TH – 9TH OCTOBER 2021 | Public Viewing
The Luxury Network Nigeria is delighted to present The African Art Series – a series of exhibitions created in response to the increasing interest and appetite for contemporary African Art, both in the capital and globally.
We are delighted to introduce the inaugural event in partnership with the prestigious Bvlgari Hotel London.
This exclusive event will showcase a selection of artwork from new and established African artists across the continent and its diaspora, to celebrate the unprecedented rise in appreciation for African Art, amidst the new narrative about luxury and Africa.
The breadth of African artwork; paintings, sculptures, prints, and photography in different genres emerging from the continent, is capturing the attention and imagination of both new generation and discerning art collectors. It is stimulating intercultural dialogue and discussion that is interweaving the conversation about Africa, into the discourse on diversity in the creative industries.
The aim of this series is therefore to bring the joy and pleasure derived from the authentic opulence of exquisite African art to new audiences – in beautiful locations around the world.
---
The African Art Market
Demand is high for contemporary African Art.
Over the past decade, contemporary Art from Africa has seen a dramatic rise in interest inside the global art scene. Artists, sculptors, and photographers from the continent have gained increasing attention and international acclaim amidst soaring prices, as private and institutional buyers, hope to see the same growth trajectory and price rises, as seen in contemporary Chinese Art.
They are probably right. Unlike other emerging geographic collecting categories, African Art has maintained a steady market momentum. And so the financial prospects for artists, dealers, and collectors look very promising, as new world records confirm the art industry's fascination with African art is stronger than ever.
Today, many blue-chip galleries now have African artists on their roster and the world's foremost auction houses are all vying for a piece of the action. A recently found painting by a Nigerian artist Ben Enwonwu sold at seven times its valuation for $1.4 million at Sotheby's.
---
The Event
Thursday 7 Oct 2021 | 6 pm – 9 pm
Private Drinks Reception – Bvlgari Suite
Private Viewing – The Bvlgari Ballroom
Friday 8 Oct 2021 | 12pm – 9pm
Public Viewing – The Bvlgari Ballroom
Saturday 9 Oct 2021 | 12pm – 9pm
Public Viewing – The Bvlgari Ballroom
A ground-breaking event featuring the finest works from artists such as:
Ablade Glover | Amon Kotei | Babajide Olatunji | Ben Enwonwu
MBE | Bruce Onobrekpaya | Eddy Kamuanga Ilunga | El Anatsui
Kolade Oshinowo | Muraina Oyelami | Muyiwa Akinwolere | Nike
Davies-Okundaye | Yinka Shonibare CBE