A Brief Conversation on the Fundamentals of Luxury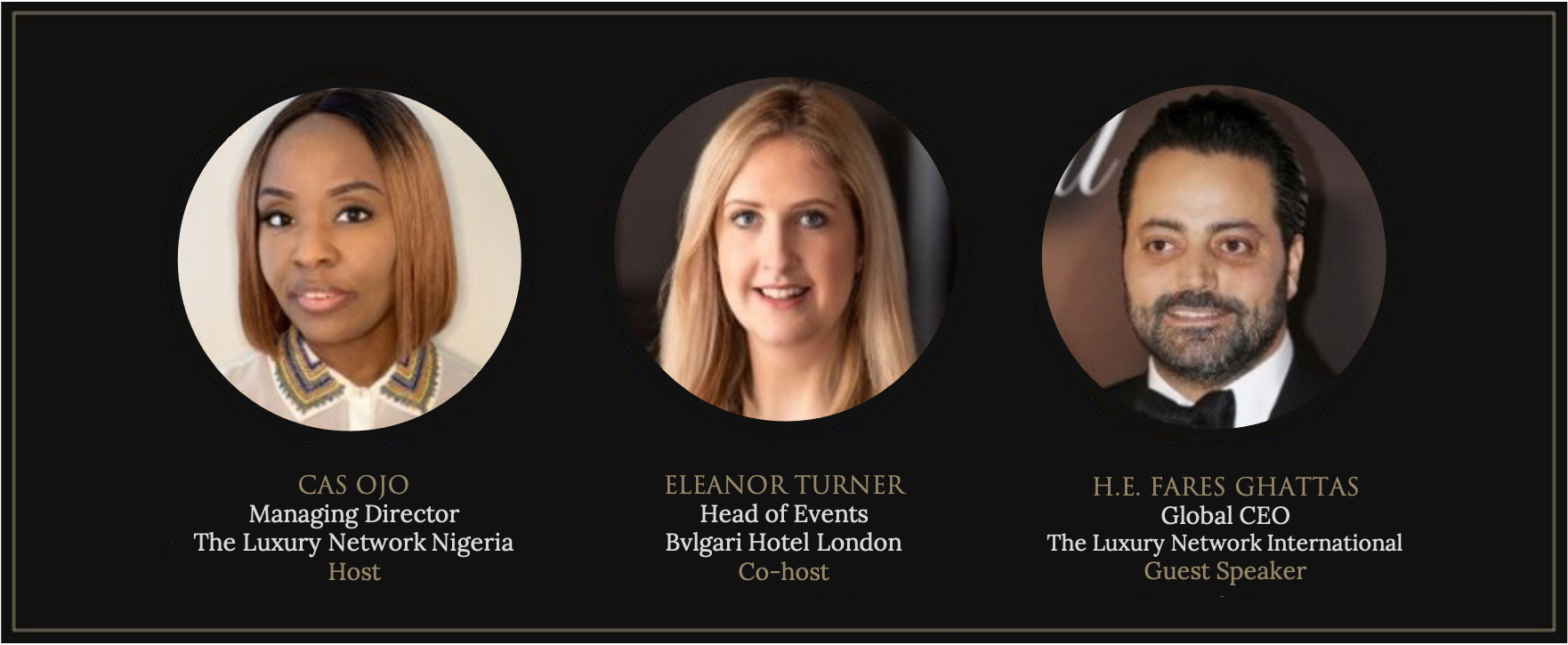 In partnership with The Luxury Network Academy, The Luxury Network Nigeria is delighted to launch an international learning and development program; a series of immersive training sessions and workshops, led by industry experts from the world's most prestigious brands, specially curated for Nigerian businesses that provide, or aspire to be an international standard of luxury.
Our innovative 12-part programme will commence in May. It is designed to teach the principles of the luxury industry to help the participants acquire a strong foundation of the skills, techniques, theories, and concepts of the luxury universe.
DATE
Thursday, 22nd April 2021
TIME
11:00 AM – 12:30 PM (GMT +1)
VENUE
Live webinar via Zoom